Cango Drives Back To Profits As New Business Model Gains Traction
Key Takeaways︰
1、Cango's revenue declined 31% year-on-year in the first quarter, but was up sequentially for a third consecutive quarter as its new business model gained momentum
2、The company has largely completed its transformation from auto financier to operator of a car-trading platform, and is now making smaller additions and adjustments to its business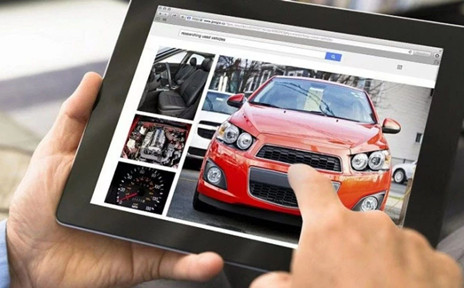 After a two-year overhaul, car-trading platform operator Cango Inc. (CANG.US) is finally emerging from the body shop with a shiny new look that includes its first profits in nearly two years.

While it's still early days for the company in its new form as a car trading platform, the initial signs from its latest quarterly report look encouraging. Cango started out about a decade ago as an auto financier at a time when China was encouraging more private investment in its financial sector. But Beijing later cracked down on such private financiers, forcing many to close and the few survivors like Cango to find new business models.
Cango is rapidly shedding its older car loan portfolio, and has spent the last two years transforming into an operator of a car-trading platform offering not only new and used cars, but a wide range of related services for car owners and dealers. It attached the final major piece to its new body at the start of this year with the launch of its U-Car app for used car trading and services. Its other major piece, the similar Haoche app for new cars, launched about a half year earlier.
The company has quickly revved up its business since then, recording its first profits in its new form during the first quarter, both on a net and operating basis. Cango has also recorded steadily growing revenue on a sequential basis for each of the last three quarters, reversing nearly a year of declines as it shifted gears. It forecast the sequential growth trend would continue into the current quarter, which would lift it to another important milestone as it also records its first year-on-year revenue growth in nearly two years.
All this shows the company is clearly back on the up-and-up after its big overhaul. Now the question is how far its new growth engine can take it.
As business picks up, Cango also appears to have become cash-flow positive again. That's reflected in its cash and short-term investments, which both rose on a quarter-to-quarter basis in the first three months of 2023 for the first time in more than two years.
The fledgling turnaround was all the more noteworthy since China's overall car market has been slumping lately, even after Beijing suddenly ended the country's "zero Covid" policy at the end of last year. New passenger vehicle sales dropped 13.4% in the first quarter, according to the China Passenger Car Association, as sentiment remained weak even after the reopening.
"While the macro economy is gradually recovering and laying the foundation for the revival of China's auto industry, the first quarter was affected by multiple factors such as the Lunar New Year, the withdrawal of (government new energy vehicle) subsidies, and the price war in the auto market since March," said Cango CEO Lin Jiayuan on the company's quarterly earnings call. "The combined effect has put consumers in a serious wait-and-see mood."
The report caught investor attention in an otherwise gloomy market, with Cango shares gaining as much as 5% in trading last Friday after the results came out, before closing up a smaller 0.8%. Year-to-date the stock is still down about 7%, though it has gained more than 20% from a low in mid-March.
Finishing touches
With all the main pieces of its new body now assembled, Cango has moved into a different phase of adding some finishing touches and fine tuning its model to make it more efficient and scalable. The company's scale is still relatively small, with its older Haoche platform handling a modest 16,490 car transactions for all of last year. Its latest results show Haoche facilitated another 3,867 transactions in the first quarter, which is typically a slow period due to the Lunar New Year holiday.
Cango's revenue totaled 542 million yuan ($76 million) for the latest quarter, which was well above the high end of the 450 million yuan to 500 million yuan range it previously forecast. The latest figure was still down 31.1% from the 787.7 million yuan the company reported in last year's first quarter. But, as we noted earlier, the figure was up sequentially for the third consecutive quarter since bottoming out in the first half of last year at the height of some of China's strictest Covid controls during the pandemic.
Cango said its revenue would continue to grow sequentially, forecasting 600 million yuan to 650 million yuan in the second quarter. That would return the company to a year-on-year revenue growth track, more than doubling from the 289 million yuan in last year's second quarter.
Car-trading services now account for nearly 80% of Cango's overall revenue pie, while its older auto financing services make up most of the rest.
Cango also showed firm signs of bringing its costs under control during the quarter as it completes its transformation. Its cost of revenues came down to 88.6% of total revenues from 98.9% in the previous quarter, though it will need to lower the figure further still to improve its profitability. It halved its overall operating costs to 491 million yuan from 977 million yuan a year earlier.
Those results trickled down to the bottom line, resulting in an operating profit of 51.8 million yuan, ending six consecutive quarterly losses on that basis. Its 78.8 million yuan net profit represented its first profit on that basis since the fourth quarter of 2021. The company's cash nearly doubled to almost 700 million yuan by the end of March from three months earlier, while its short-term investments also rose slightly to 2 billion yuan over that time.
Embellishments to its platform during the quarter included the launch of an artificial intelligence (AI)-powered customer service function on its Haoche platform, as well as the launch of a B2B auction service on its U-Car platform.
As its performance has improved, so has Cango's stock valuation among its peers. Similar revenue growth for the rest of the year would give it a forward price-to-sales (P/S) ratio of 0.46, which trails the current 3.8 for the older and more profitable Autohome (ATHM.US; 2581.HK), but is well ahead of the 0.20 for domestic rival Uxin (UXIN.US) and also ahead of U.S. used car seller Carvana's(CVNA.US) 0.13.
Cango is clearly entering its next phase of development, which will bring its own challenges as it tries to scale up its model and inevitably runs into unforeseen bumps in the road. But its recent return to profits and growing revenue are certainly positive indicators that it's off to a good start in the next phase of its journey.